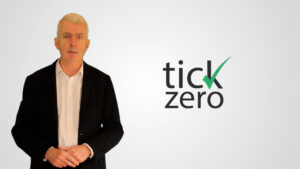 By the end of the century, over one billion people living near the equator are at risk of starvation as a result of climate change. We know that the surface temperature of our planet is increasing, and while we are legally committed to reaching zero emissions, we're not on track. To help individuals take action, a climate mitigation research group at the University of Cambridge have launched Tick Zero — a campaign that will help everyone start their journey to zero emissions.
Tick Zero is fronted by six videos that are free to access, easy to understand and contain solutions that are realistic in today's technological landscape. Most importantly, they are optimistic, with researchers demonstrating that there are many ways for businesses, individuals and nations to prosper if they embrace zero emissions.
Tick Zero recognises that reaching zero emissions is a huge task. However, it requires just a six per cent reduction in emissions per year, which feels more achievable. The videos show that, by starting at home and considering things like the amount of beef and lamb that we consume, the type of car we use, the amount of flights we take and the way that we use our gas boiler, we are all able to make real change.
For example, each of us flies on average for ten hours per year, which has similar associated carbon emissions to the 660 litres of fuel we put in our cars in a year, and only slightly more than the 19 kilograms of beef and lamb we each consume. Cutting each of these by six per cent doesn't seem as daunting as completely removing them from our lives.
With 73 per cent of countries legally committing to reducing emissions several years ago, many might wonder why it's so important to take action immediately. Since 1990, the global population has filled half of the remaining safe capacity in the atmosphere with emissions. If this continues to grow in line with the past, then we will hit the unsafe limit of the climate's carrying capacity before 2050.
"What really gets us is that we're going to run out of food," warned Professor Julian Allwood, Tick Zero Project Director. "By the end of this century, over one billion people living near the equator are at risk of starvation as a result of climate change, which would be an unimaginable tragedy.
"As a country, we're not acting in line with the seriousness of the danger of climate change. That being said, there is ample opportunity for the people, businesses and communities that act first. We've seen this with companies like Vestas Wind Systems and Tesla, who both acted early and have had huge success in their fields."
"Many of the activities we enjoy the most, like spending time with friends and family, listening to music, playing, enjoying a meal, playing sport and being outdoors, will continue and grow."
If you are interested in starting your own journey to zero emissions but are not sure where to start, these films can help you get a balanced view. To find out more about Tick Zero and to access the free videos, visit www.tickzero.com.