We were delighted to hold the next in the series of UK FIRES workshops exploring the opportunities for UK industries that will arise from the transition to zero greenhouse gas emissions. This time we were focused on the construction sector: Themes included zero emissions building design, boosting recycled content, and the introduction of new materials and new construction processes.
The conference brought together university researchers and industry leaders responsible for long-term strategy, sustainability and decarbonisation.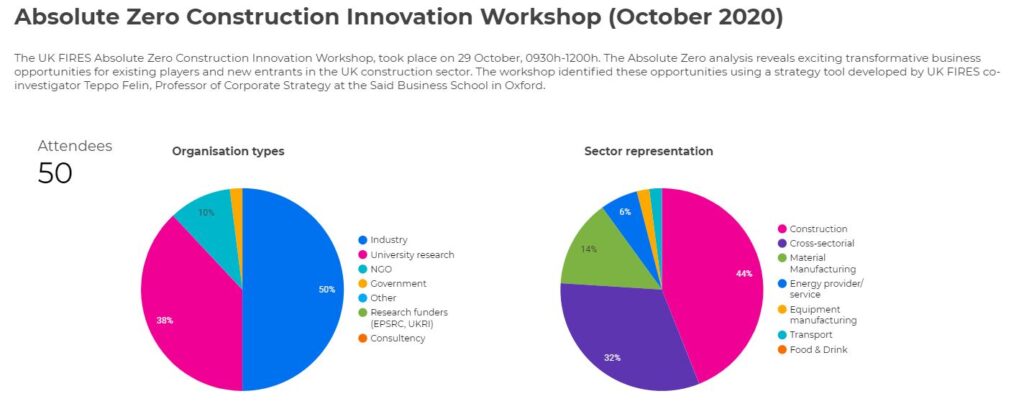 Check out our other events.